BiggerVegas 2017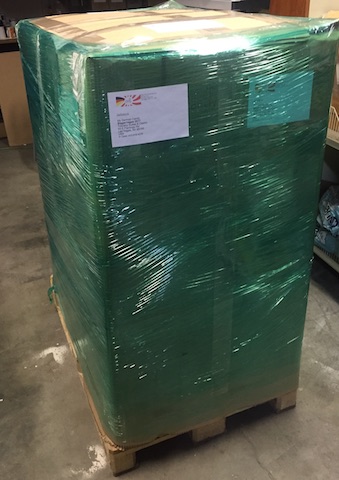 Welcome dear attendee of BiggerVegas 2017! We are happy to have you here! We are a proud sponsor of this community event.
When you checked in at BiggerVegas you got a Welcome Bag filled with helpful information - and of course a pouch full of German candy!
On this slip, you'll find all the items that are inside this MyGermanCandy.com pouch. But of course, you can and should look around for more items that tickle your fancy. With this point of reference, it'll be easier for you to find an item you already tried from your myGermanCandy Goodie Bag! And please don't forget to use your special rebate coupon code that is on the back of the candy menu inside your pouch.
We are very proud, and since we are German, we tend to brag just a little ;-). Every one of our special Standup Pouches keeps candy fresher longer… you can open and reseal with the Ziploc enclosure. And when we say sealed, we mean hand sealed – every item inside your Standup Pouch is selected by us – Dietmar and Martin. For the past six months, we've been working diligently to produce 900 bags of candy, including 3600 Lollipops, 4500 wrapped toffees, 4500 wrapped licorice and bonbons, 8100 small sealed licorice and bonbon bags, packed into 36 boxes and 25 bags on a 900 lbs pallet, where they'll take a two-day trip to Vegas to your Welcome bag and your mouth!
We hope you like it, love it, and tell us what you think. Let us know via email at contact@myGermanCandy.com.
Please keep in mind you have a raffle ticket in this pouch. Throw that into the box at the registration desk for a chance to win more delicious prices. We hope to see you soon!
PS You will find nutrition and ingredients list here mgc.tips/nutrigift